Then you need to find your colour code, where to find my car paint colour code?
Finding the proper colour car paint to conceal an unattractive blemish on your vehicle can be a challenging task. With thousands of shades of a single colour available, you want to ensure that the car paint you buy is an exact match.
You will require:
Your VIN (Vehicle Identification Number) (VIN)
The Colour Code
Unsurprisingly, the majority of individuals ask, 'Where can I locate my paint code?'
If you want to look up these numbers at home, you'll need to locate your vehicle's VIN plate. The paint code is usually found on a plate/sticker inside the driver's door or inside the glovebox. Check out our diagram for the most typical areas to look!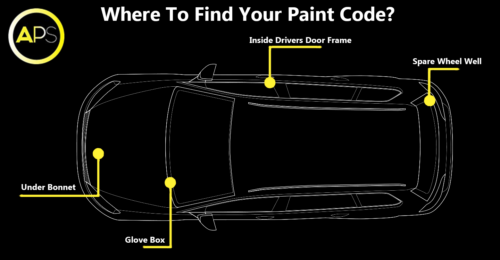 Use this link to go to our Shop and buy your paint!
https://automotivepaintsystems.co.uk/product-category/mixed-up-by-code/