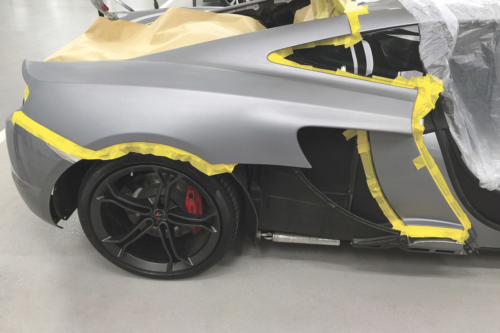 WHAT IS THE JOB OF AUTOMOTIVE MASKING TAPE?
Preventing paint from going in inappropriate places. That is what masking tape is for. The majority of people are aware of it since DIYers, painters, and decorators use it. But not everyone is aware that automotive paint studios utilise additional, very specialised varieties of masking tape.
Why does Automotive masking tape need to be distinct from that used to cover window frames and skirting boards?
Because the typical house or office decorator rarely sees the materials used to make cars, vans, trucks, and motorcycles.
On cars, vans, trucks, and bikes, various metals and polymers are frequently found close together. Complex and difficult curves are another aspect of contemporary automotive design.
Because of this, those who work in automotive paint and customization shops need a special set of abilities and a particular kind of artistry. They must work quickly, apply paint sparingly, and provide a faultless finish with even coverage and razor sharp edges no matter the task, be it straightforward bodywork repairs or a full respray.
Automotive masking tapes combine a strong bond with a clean, residue-free removal process with the flexibility to follow shapes and curves. This is essential since success depends on agility, accuracy, and planning. A busy garage just cannot afford the time-consuming task of removing remnants of tape.
Browse our selection of automotive masking tapes with High Bake and Low Bake variants that have been carefully created for automobile body shops, cars, garages, and automotive experts. We offer high quality masking tapes, films, and papers. From brands such as Q1, Indasa, T-euro, Demon Tape, Etalon, and J Tape. Along with masking film and paper here